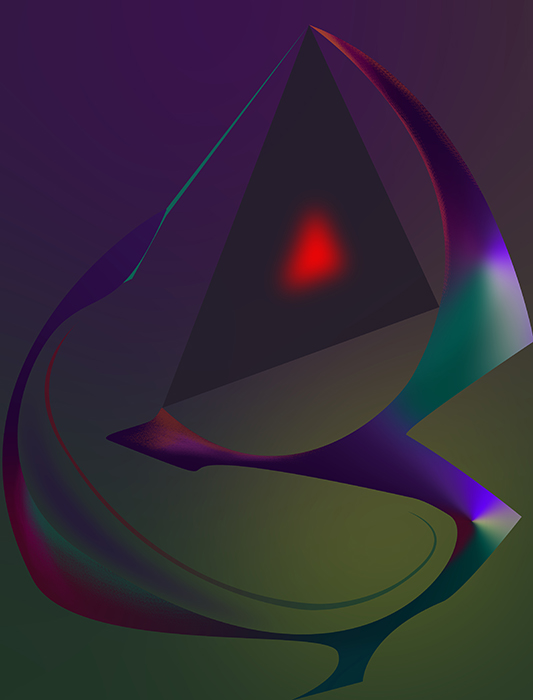 experiment.8.b.9.9.6 Argosy of Soranus
Image size: 21" x 16"




An argosy is an opulent supply. The dark triangle suggests to me multi-dimensions. The glowing red within the triangle reminds me of a glowing, burning ember or burning coal. The multi-dimensions suggest a multitude of dimensions. As the triangle contains the burning ember it suggests a multitude of burning coals. Soranus was an underworld god and the priests in a ritual walked on burning coals. Thus, Argosy of Soranus or repository of a multitude of burning coals for the ritual.